REFLECTIONS by Linda Marie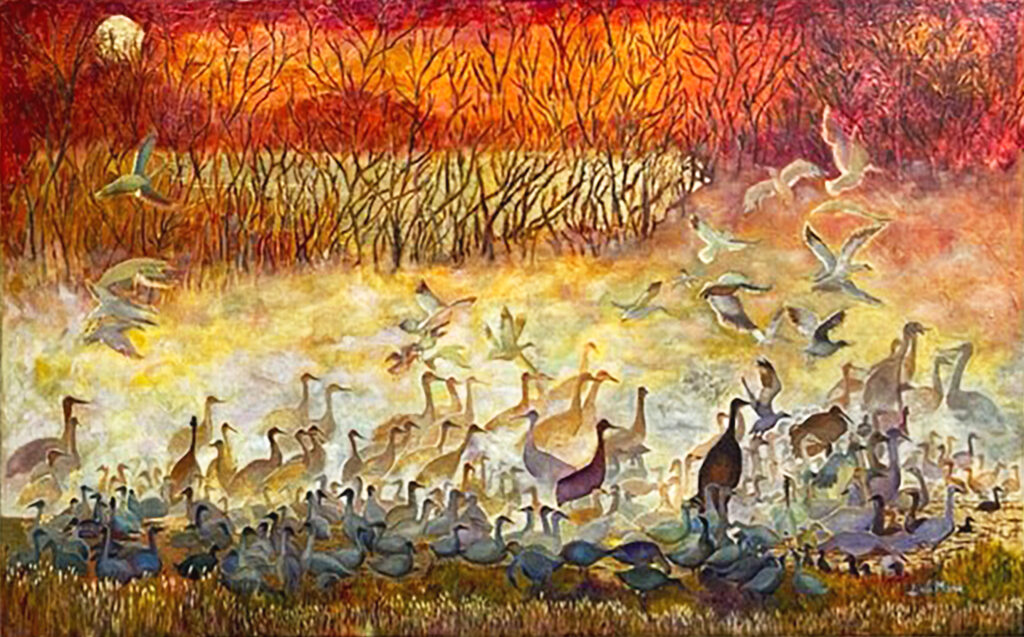 Reflections by Linda Marie
Have you ever wondered how to paint the bright light of the sun on blades of grass?
What about capturing that ethereal look of mist and fog?
For the last several years, I have been painting landscapes and wondered how I could get that brilliant light of New Mexico sunsets to flash in my artwork. I had seen works of Gustav Klimt and ancient paintings of iconic people with gold foil behind them and it struck me that perhaps I could use gold leaf to recreate the sun's refracted light.
My largest painting for this show, "The Gathering at Sundown", is a 30"x 48" oil painting on canvas with gold leaf substrate. As seen above, the painting experience taught me a lot about which oils were more transparent or opaque, and which oils anchored the image. I haven't counted how many ducks, geese and sandhill cranes I painted in that particular piece. I will leave it to you, the viewer, to count, if you wish.