All of our guest artists are lined up, we are beginning a monthly artist forum, scheduling book signings and readings with local authors and co-planning a blow-out birthday party with B Street Market, Manzano Mountain Arts Council, and The Town of Mountainair. Pull out your calendars and hold on to your hats! Come celebrate with us, 100 years of The Shaffer Hotel and our 4th year as an art gallery.
Guest Artist
Zach Armstrong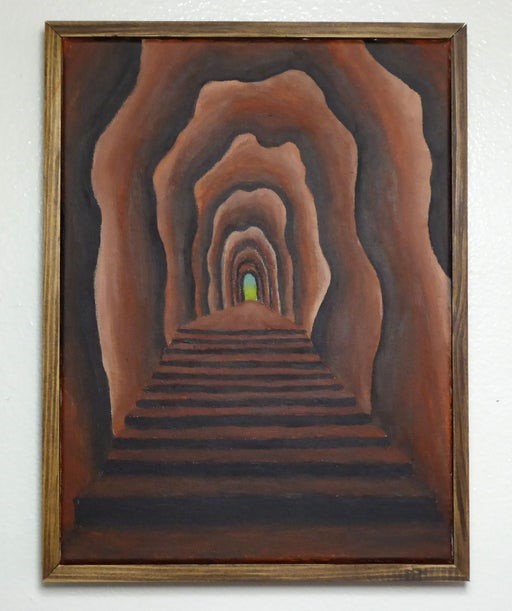 Saturday, October 7th 4pm – 7 pm.
Currently residing in Albuquerque, Armstrong focuses much of his painting on cubist and surreal images. Meet the artist.
Jarales Wines will be available. Light refreshments served.
" Peeking Through Portals" by Elijah Nieto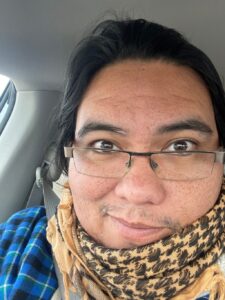 Friday, June 2 4PM – 7PM
Art opening: Non-representational; abstract
"I want to awaken the spirit of creativity within anyone, and everyone who would seek it out… I use an assortment of mixed media techniques, executing, my gestures, in a reactive manner, producing imagery that is recognizable yet surreal."
Meet the artist.
Jarales Wines and refreshments
.
Meet Local Author, Brian Hinson
SATURDAY, JULY 8 2 PM in the Shaffer Hotel Lobby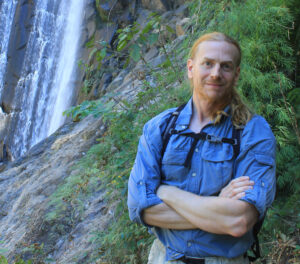 The author grew up in Detroit and studied at the University of Michigan, graduating with a degree in English Literature and Western Philosophy. He abandoned a lame career in 1999 in favor of side-gigs and traveling the world. Eventually, he settled in Mountainair, New Mexico with his wife Kathleen Eickholt to lead a quiet life of writing and caring for rescue pit bulls.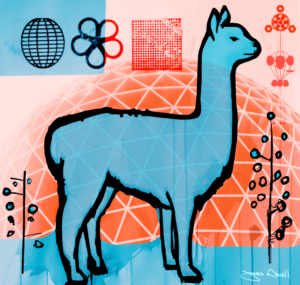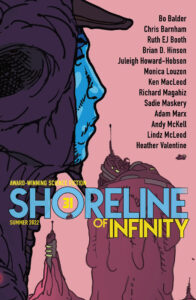 Reflections by Linda Marie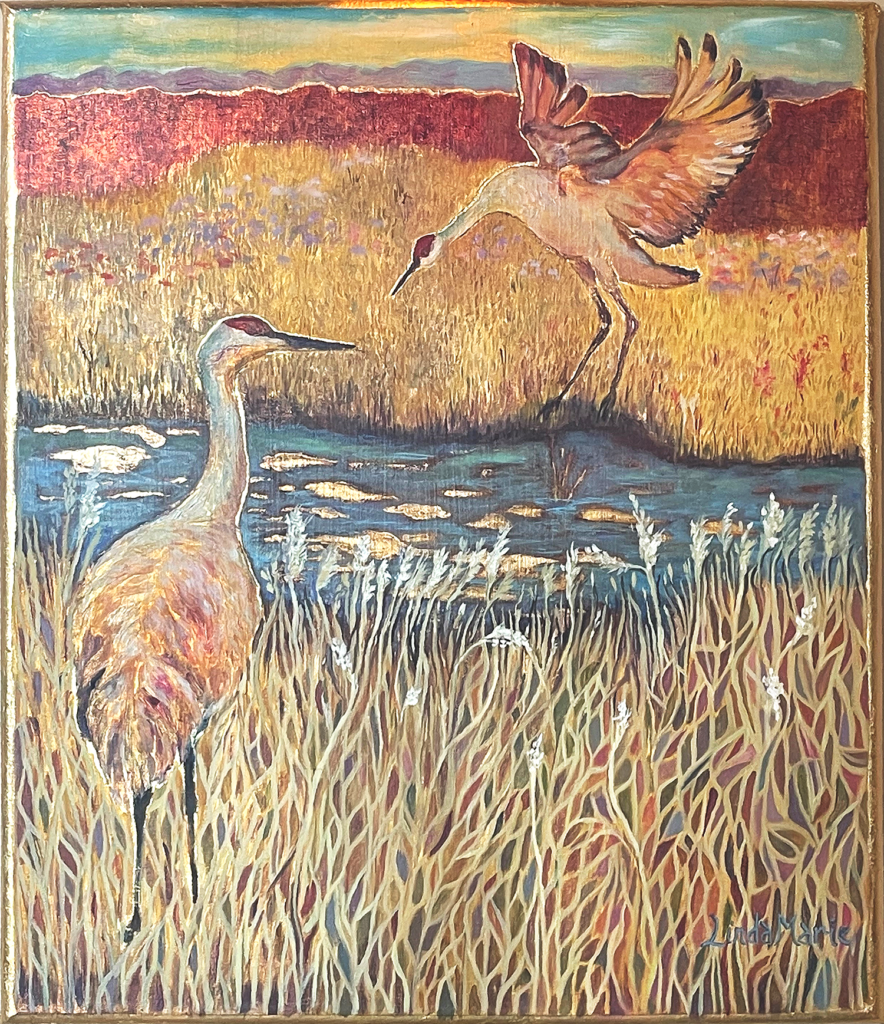 Saturday, April 1st 4 – 7 PM at La Galeria @ The Shaffer
.
Linda Marie's premier solo art opening which will feature gilded oils and encaustics (a new medium for Ms. Carroll) on canvases and wood panels.
With Jarales Wines.
Meet the artist and enjoy light refreshments and help us celebrate our 4 year anniversary of opening La Galeria @ The Shaffer.
Guest Artist
Leota Harriman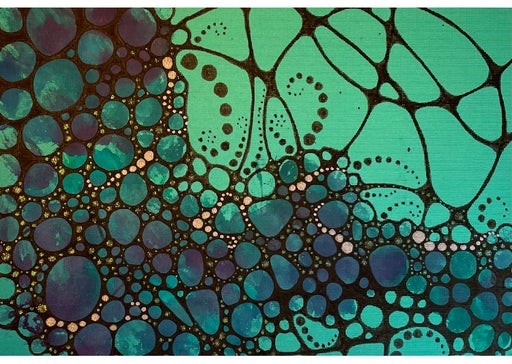 Image: "Flow" Ink, watercolor on paper
Saturday, December 2, 4-7pm
A woman of contrasts in her art, Leota, explorers, opposites of light and dark, line and circle, organic and inorganic, and matte to lustrous to achieve a 3-D feel in her transformative paintings.
Her paintings range from miniature to very large and will represent a premier solo opening for Ms. Harriman.
With Jarales Wines and light refreshments.
The Centennial Birthday Bash
.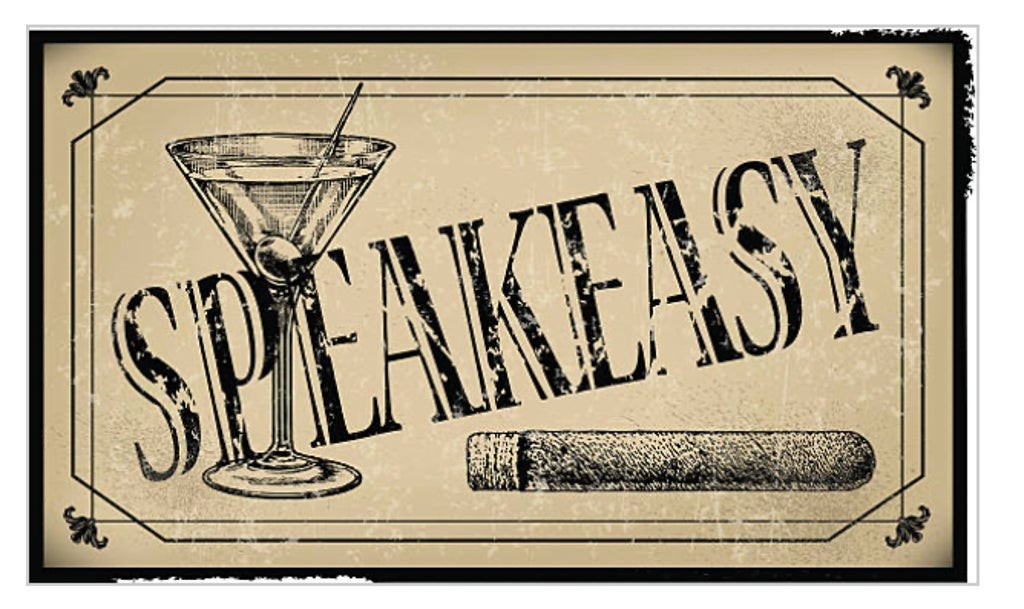 Friday and Saturday August 4-5th
Along with a speakeasy to be held at The Shaffer Hotel, watch for the catalog of events that will be taking place over two days throughout the town.
Announcements regarding specific events from La Galería @ The Shaffer, B Street Market, The Town of Mountainair and Manzano Mountain Arts Council will be posted on our respective FB pages and emails.